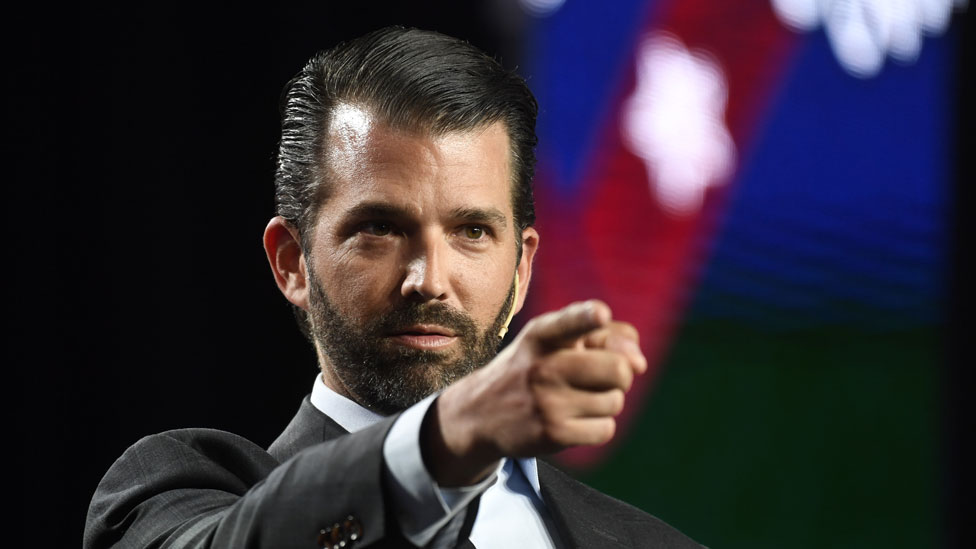 Mr Trump's eldest son Don Jr accused the party of being "weak". His brother Eric warned: "Our voters will never forget you if your [sic] sheep!"
The spat reflects an emerging rift between Trump disciples and the party.
The election still hangs in the balance but Democratic candidate Joe Biden appears to be closing in on victory.
Mr Trump has vowed to mount legal challenges to the vote-counting process after claiming, without evidence, that there is widespread voter fraud.
Senior Republicans such as Utah Senator Mitt Romney and Maryland Governor Larry Hogan have warned he is undermining the democratic process.