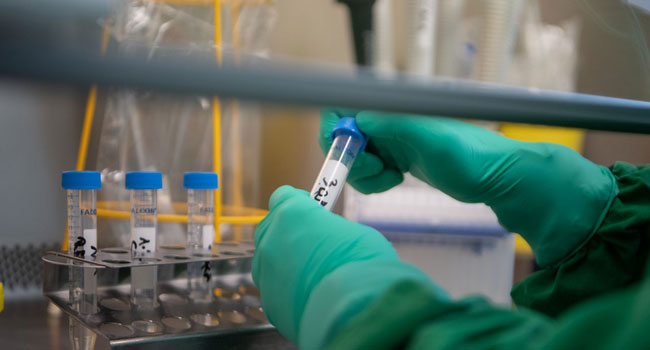 The Nigeria Center for Disease Control (NCDC) disclosed this in the early hours of Wednesday while announcing that the country had recorded 195 new cases.
As the epicentre of the virus, the Federal Government had announced a two-week lockdown in Lagos, on March 29, which became effective on Monday, March 30, as part of efforts to curb the spread of the virus.
The lockdown order also applied to the FCT and Ogun State.
It was further extended by another two weeks, which came to an end on Monday, April 27.
The President, however, announced another extension by one week, after which he approved a phased easing of the lockdown to allow for the restoration of some economic and business activities in certain sectors
This, according to the president, will be followed strictly with aggressive reinforcement of testing and contact tracing measures.
Meanwhile, the Lagos State Government has kicked off the compulsory wearing of masks in the state as part of efforts in the fight against the COVID-19.
"Dear Lagosians, even as we observe the lockdown, we are kicking off #MaskUpLagos; the COMPULSORY wearing of face masks in Lagos Face masks help to protect us from droplets and secretions from coughing, sneezing etc as not everyone that is infected will show symptoms," the governor tweeted on Sunday.
"Face masks, combined with frequent hand washing, being conscious about NOT touching our face, as well as #SocialDistancing, are effective in slowing the spread,".
To drive this initiative, the state government announced that it is currently producing about three million face masks for distribution to the vulnerable.
With the 195 new infections, Nigeria's total confirmed COVID-19 cases stands at 1,532.
Apart from the 80 in Lagos, 38 were recorded in Kano, while 15 were recorded in the Ogun State and Bauchi State each.
In Borno state 11 cases were recorded, 10 in Gombe, Nine in Sokoto, five in Edo and Jigawa, two in Zamfara and one each in Rivers, Enugu, Delta, FCT and Nasarawa.
So far, a total of 225 have been discharged while 44 deaths have been recorded in the country.